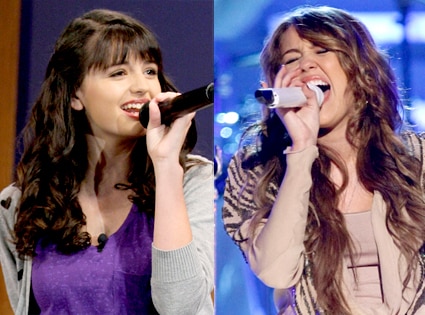 "It should be harder to be an artist," the 18-year-old Cyrus said while doing press for her upcoming first-ever shows in Australia. "You shouldn't just be able to put a song on YouTube and go out on tour."
Right, a true artist should hone his/her craft over the years. Why take shortcuts like YouTube videos…or relying on the marketing machine of an international entertainment conglomerate, hit-making songwriters and a healty dose of Auto-Tune to become famous.
Such comments would also put the former Disney star at odds with the likes of Lady Gaga (who hailed Black as a "genius"), Simon Cowell (who called "Friday" a "brilliant" song and questioned the "hysterical" reaction surrounding it) and some percentage of the 60 million-plus people who have watched the clip on YouTube.
Perhaps that's why Team Miley is trying to play down the comments. A source close to the erstwhile Hannah Montana (who's in Australian on her first tour Down Under) insisted today to E! News that Cyrus never specifically meant to single out the "Friday" purveyor or even mentioned Black's name in the interview.