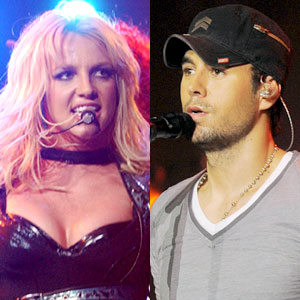 What that something was remains unclear, but just hours after Britney Spears took to the Good Morning America airwaves to perform and announce a forthcoming summer tour with Enrique Iglesias, the Spanish hottie publicly bailed on the planned double act. (Is it too early to start calling the GMA stage cursed?)
In any case, the tour certainly seemed locked down, with the full itinerary and list of tour dates released just this morning. Which begs the question, que pasó Enrique?
For the time being, Iglesias—currently and inconveniently on tour in Europe—has yet to comment on the bail-out or offer up an explanation as to why he's so abruptly jumped ship.
The tour's promoter, Live Nation, has also so far declined to comment. Team Britney has promised to issue a statement soon (but nothing yet)—after changing the wording of her online announcement to omit any mention of another artist.